ThetaHealing® Discover Your Algorithm Seminar
Register below to attend this next seminar or click here to see our full list of ThetaHealing® seminars.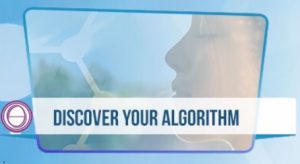 "This seminar is a 1 day seminar presented on-line
The data of experience starts from the moments you are formed and mixes with the emergence of your individual thoughts to lead to the creation of the reality of your life. In understanding the communications between your cells and the functions of the cells of others, you can begin to recognize the patterns of your lifetime and start a journey to unlocking the paths of success you seek.
Seminar Includes: ThetaHealing® Discover Your Algorithm Practitioners Manual.
Prerequisites: None
For additional information, visit www.thetahealing.com
This seminar includes a seminar manual and your certification.
---
Payment must be made before the start of the seminar. The payment is non-refundable. If you miss the seminar you will be able to apply your payment to any other seminar.
To register select the first date in the calendar below and follow the instructions.
---
---