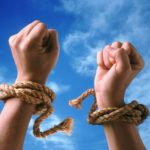 The Discernment of Fear
Recently, Annie was asked to give a talk about fear, but before she presented she wanted to fully understand the concept of fear. So, she meditated on it and here's what Universal Consciousness had to say about fear and how to discern it:
What is the truth about fear?
Fear's original purpose was as a guidance system to keep us ...
Continue Reading →
Share