ThetaHealing® Animal Seminar
Register below to attend this next seminar or click here so see our full list of ThetaHealing® seminars.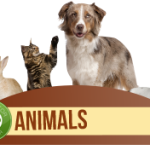 "This seminar is a 1 or 2 day, in person only, seminar depending on how many animals an Instructor has for the seminar."
This unique course was developed for those who love animals and have a deep connection and affinity with all living things. In this two-day Certification Course you will gain a deeper understanding and ...
Continue Reading →
Share