ThetaHealing® Planes of Existence 2 Seminar
Register below to attend this next seminar or click here to see our full list of ThetaHealing® seminars.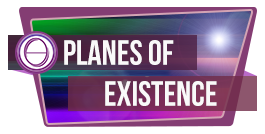 This seminar is taught in 8 consecutive days and is offered in person only."
In the first Planes of Existence seminar, we go in-depth into what every plane is and what it represents, and we learn how to work with them to better our life.
The Planes of Existence 2 ...
Continue Reading →
Share