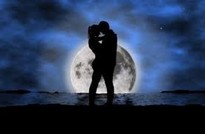 This month we are focused on manifesting our soul mates. I'm sure you can see why we chose this topic for the month of February. We tend to hear the same questions often: "Is my soul mate ever coming? Will I ever find him/her?"
This was a question I had for a long time and when asking my mother and step mother about it, they told me that my soul mate would appear only once I completed a descriptive list of who and what he would be. You might say, I had to create my wish list.
I remember them telling me about their own list and how they met their ideal mate shortly thereafter. To this day, they are both happily married for over 10 and 20 years respectively. What have I got to loose?
Here are important information they shared with me, about creating this list.
1.    Identify what you are looking for in a mate.
Write all the traits, characteristics, and important values are you looking for in your ideal mate.
Here are items from my list: communication; good sense of humour; comedian; kind hearted; loving; cuddly; independent; successful; respectful; someone to grow with, someone to learn from, someone who can learn from me…
 2.    Be specific.
 This is important! Here is our teacher's story about being specific and why.
During our training, she shared with us that it is possible for us to attract a compatible or incompatible mates. She explained that when writing her own list, one of the criteria she had put down was to meet someone spiritual. Luckily, she found him and he was quite religious. As great as he was, unfortunately he wasn't as accepting of her spirituality. This created conflicts between them and unfortunately made them incompatible.
This is why it is important to be specific. She hadn't specified that not only did she want someone spiritual; he should also be accepting and supportive of her as well. Be very clear as to what you want for yourself in your relationship.
3.    Fine tune it.
 It's important to make the list but once it's done, it's time for you to have fun with it.
Go out, meet people, discover what you like and what you don't like in a mate. Go test out your list, if it works, great! If it doesn't, fine tune it.
Remember, if this person doesn't work out that means there is someone better out there for you. So don't be afraid to get your hands dirty.
After following their advice, I can proudly say from experience, it works! I am now with my perfect mate. After 5+ years, I am grateful everyday to have him a as part of my life and am looking forward to what's to come.
We have seen it time and time again with friends, family, and clients. Once they write their own list, their ideal mate presented themselves shortly after.  Are you ready for yours? Start your list, be specific, continue working on yourself and you'll see… He's just around the corner.
Until next time,
Your coaches, Annie and Carmen